It is about polygamy. What is your opinion about man who has more wives? Is it despicable, condemning or admirable? It is not easy to answer by one sentence at all. It is a really complicated topic and in today's article we will try to look in depth of this problem
I, as a Muslim, agreed with the polygamy. It is part of our religion, which as the only religion supports polygamy. Does that sound strange? How could I agree with my own will? Many people think I was forced to do this. But I really came to Islam with the help of God and I was really thinking about this topic and in the end I had to admit that it is right … and I'm really not kidding .. I'll explain to you why.
For every man on this planet, the greatest pleasure and the greatest desire is the woman. And they really have a huge weakness for women, and maybe that is the reason why some women can play with men. Already since the first moment on our earth is this rule: man earns, works, provides the family to be safe and in comfort. On the contrary, the woman is the foundation of home, gives life to children, takes care of home and husband. It is not so desirable for a woman to work. So if she wants to work, nobody should definitely forbid it, but it is not her obligation. And the hand in heart, even in today's emancipated world when women work so they are never valued as men. Women have a lower pay than men, even if they work twice as much. For centuries, women have tried to balance men, but it will never happen. The truth is that women without men can not live and vice versa. It is a balance that is being added. And we can not say that any of them is fewer or more, everyone has a completely different role in life, and when it changes, the world is falling apart.
But the truth is that women need the men more. It is not just a financial background but also a psychological balance. I'm not saying that we do not have women strong and financially independent, etc., but they are exceptions, and even rich women are still waiting for their prince who will propose to them. Here's the proof: woman wait for someone to ask for her hand, but the man take the action and do it. But there are still many women who can not be and live without a man. They may not be able to work even if they are trying, they have no education, or they have lost their husband and can not provide their children.I read a lot and lots of articles and cases about women who lost their husbands, and even before they lived in the welfare at once without the man, they were virtually on the street. It is a serious proof that a man is a family protector.If the family include a man so no one can say even a bad word about this family, but if the man is missing all people will mess up with the woman.  In the end, these women usually end up as prostitutes to stay alive at all. 
Now think about what's better. Ending up as a prostitute or taking the role of a second wife? a young or childless woman can quickly dismiss this question, but now please imagine the fact that the woman has a baby and perhaps even has a job, maybe two jobs, but the money are not enough for living. What should she do to keep her child alive? Maybe you are thinking such a woman can still find a free man …yeah but we live at a time when it is statistically proven that men are less than women. Five women fall on one man! So, honestly in this case, the role of the other wife seems to me to be a really good and reasonable choice. The woman and the child will be protected. And this example was still one of the very good life stories. They are much worse and more drastic …
Another topic with the same result … Now I'm going to talk about where I live. There is a strict monogamy in our state. All men are married, they have children, but imagine that almost all men have mistresses and spend time in whorehouse. And their wives have no idea. So, what better to cheat your women with mistresses and whores?
Or if a man is not satisfied with a one woman in any matter,  should not he admit it to his wife and then marry one more woman or 2 or 3? The Wives know about each other and do not have to suspect the husband of infidelity or to worry about if he is going home at all.
Well, my talking about this seem pretty really, but of course it's not easy decision for a woman. If you are a second, third or fourth wife, this is still emotionally acceptable to the woman, but of course, if you are the first wife in the row and the man tells you that he is getting married again, that's really a very difficult matter … Very painful. It's actually a feeling that you've lost everything and that you are not enough to your husband. But women should realize that this is not about them but it is about the man himself. When it comes to that, you cannot do anything anymore about it neither change his feelings. And it is still better if your husband has a different wife whom you will know too, and maybe she can be your friend or even a best friend one day, than if your husband is going to cheat on you and mentally repel you far more. Men are diverse and a lot of men are not satisfied just with a one woman.
And do not say if your husband will marry another woman so you will hate her. It's crap, I've seen it with my own eyes several times. you feel that feeling at first, but then all women will usually reconcile. This is a gift from God that He gave to a women. Women can overcome and try and forget. But I agree that a certain jealousy will last forever, and it is absolutely normal.
Let's continue … I read the statistics that in America 90 percent of women agree with polygamy and the reasons stated they will have more time for themselves. And if you will make the another wife your best friend, you can share cooking, home childcare, and your husband's worries. It's not all about your head and you have more time for yourself and your children, and you can study or work better and more efficiently. I really admired this American theory and the best thing was that the women who said this were not Muslims. 
But in order not to be mistaken in Islam, every woman must have her own home or her own flat. The wives should not live together in a one flat.
Next…In Scotland women are demonstrating because they want a husband. There are not enough men in the state, and so the women turned to the government with requirement to give them a husbands. It's maybe funny but it's real. And what the government should do? Is not now the variant of 4 wives the right solution? And if the women want and go for it?
Well, and the last point I will talk about is a wealth. Sometimes a man has a family but is not able to feed them. But he can meet a very influential and rich lady who can make his life situation as paradise on earth for him and his family.Even in such cases, it is recommended to have more than one wife.
I honestly do not support this last option, but I am very sensitive and emotionally based person, but even such a women and cases I had already seen.
In my opinion, the idea of polygamy could sound like that:
Women are a diamonds (beautiful and lovely creature) about who should be cared and should be keep in the safe.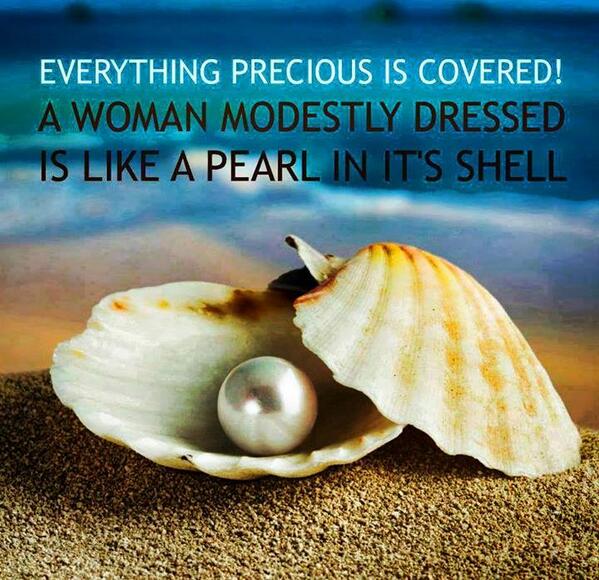 Ladies…Hands on the heart. In many cases, we need the man beside us. In love, money or a period of pregnancy or education of our child. The man plays an indispensable role in our lives. And though we are very strong beings and stronger than men,we just cannot handle everything by ourselves.And have in mind a men are too much less and women too much more on our earth. Is not it little bit selfish that some women have a husband and some are just dreaming about him and dying as a virgins? Is not it selfish to keep the man just for yourself? 
I just wanted to say that I do not want you to judge bad way the polygamy itself. There are a million logical reasons for this effort, and some are of it are really good and just try to help. And if something like that happens to you in your life so try to think more about the others and just about yourself.
And if your husband will find another wife so believe me that even for the second woman it is very hard. Try to be tolerant and it would be really pity because of this point to break all your marriage.
Of course depends on the woman if she will accept this faith or not in the end. Some woman would never be able to afford it and they prefer divorce. But it is really individual. Every woman must decide by herself and her heart.
Books I wrote, you can read here: