One year is already over and we again reached the date 21/3 ! Here is the question – What are we celebrating in this date in Egypt? ? ? Do you know ?? No?
OMG, How could you forget !
Its our sweet and brilliant occasion called MOTHER` S DAY !!!!!
The last year I showed you how we are celebrating mother day in a school but this year I am going to show you how a normal family celebrate it. It`s going to be really too different. So keep reading….
This time I will write about my Egyptian family because we made a celebration for a Mother of my husband. Its really very personal and at least you can be sure its 100 percent true.
PREPARATION
Preparation started this way: 1 week ago I started to deal with a sisters of my husband about how they are planning this mothers day. What they are going to buy as a gifts for their mother and if they are planning to make a party. Whats surprised me actually no one of the sisters knew what to buy for their mother. But at the end we agreed each of us will buy a clothes. One will buy new dress, second new scarf, third new shoes and so on… Simply all the gifts will be just about clothes.
The party we wanted make it out. We just wanted to hang out to any restaurant and eat inside. Firstly we planned go to the patisserie for some sweets or cake but at the end – in the last minute it changed to restaurant with a shawerma.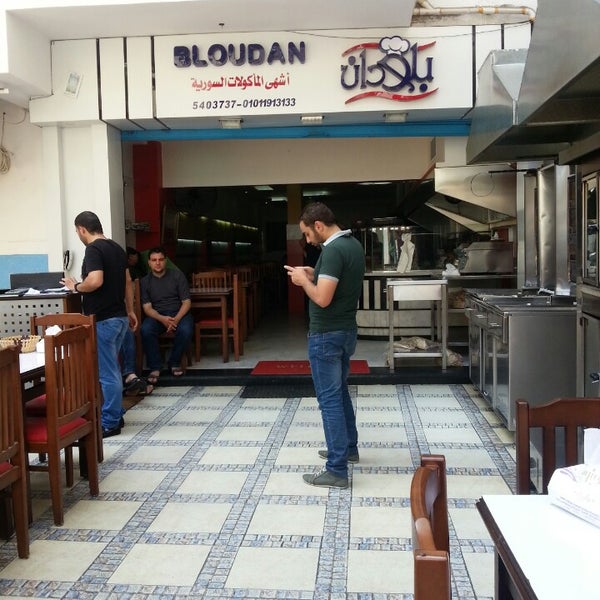 Anyway we also decided to celebrate it 2 days after Mothers day. Why? Mmmm the reason was that this day the men of our family had a holiday from a work so they could join us otherwise it would be impossible.
But after all of those planning an unpredictable thing happened…and all was very shocked from it… The sister of my husband`s mother (aunt of my husband)  invited his Mum to her home and made her a huge personal party with a cake and gifts but without any people = us ! So this way actually she destroyed our future surprise and here in Egypt its really very impolite that she did not inform us about it neither invited. so we were really shocked, little bit angry but we told we ourselves – we will finish what we planned.
Day MD
Soon At morning I was supposed to go to one of my husband`s sister home where we should meet his mother and firstly give her a presents then we should continue all together to the restaurant. The plan was so clear and so easy and in Egypt never worked out 😀
As always all planned got changed in the last second…So when I was about to be ready at morning I got a call which says my husband will pick me up afternoon and we will go to the restaurant directly, so we will skip the meeting with his mum in the sister´s home.
Well so later afternoon around 5 pm I met my husband on the tram station and with him also came his youngest sister with her husband.
We were thinking how can we reach the restaurant the most easiest and fastest way because the restaurant is located in a Sidi Beshr so its kind of far away from us. At the end we decided for a company called "Careem". Its something as a taxi but by using normal people with their cars so you pay about half less money then you would pay in a normal taxi. Anyway The way cost us 18 LE.
When we reached the restaurant we were first. So we just took a table and were waiting for the rest of the family. After max. 30 minutes all the people came and finally we saw my husband´s mother. We congratulated and gave her our gift, she responded some sweet words that she wish our off-springs will do the same for us one day.
Then we finally ordered a food. All of us had a shawerma but in different shape but no wait… one of my husband´s sister ordered a chicken  and so her husband. It was extremely big chicken but unfortunately I did not take a photo from it. The food as always was delicious because its a Syrian restaurant actually and Syrian people are really perfect in shawerma.
The prices for shawerma was from 20 – 50 LE. Depends which shape you chose but its alright its not over expensive. Of course all of us payed for the Mum and she already put on her new clothes so she felt as a queen. Or I am not sure if she felt as a queen exactly but she seemed happy. But another shocking information – we payed also 50 LE. for a services and it´s outrageous. Mostly you pay around 5-10 LE. for a services in a restaurant. Mmm but maybe it was because we were big amount of people.
After food of course we took some pictures -some I will show you and some not (LOL) and we spent nice time by talking. Then we just took the transport and got to home.
In my opinion it was a nice and decent celebration but I expected it as a huge, noisy party -more in Egyptian style but it did not happen.
Egyptian humanity simply degrades. 
But its all right we simply tried to make his Mum happy and I think we succeeded. And that´s all what matter on.
And what about you? How did you celebrated Mothers day or How are you preparing to celebrate it? Share with me also your personal experiences. It will be great compare..
PS: Notice, mothers day is NOT  an Islamic occasion. In Islam Mother day is not exist so Muslims does not celebrate it.  It´s clearly Egyptian one and I also think they copied it from European people.
Me personally, I do not like a mothers day. Actually I see it as a very injustice occasion for a many reasons and also I call myself a Muslim so I do not like to be even connected with it.
But I joined to celebrate the Mother´s day just for the mum of my husband because that´s something very important to her and I did not want to make her sad. A lot of true Muslims now can tell me that I am wrong but simply that´s the way how it is…
Thank you for reading and stay in touch…
Books I wrote, you can read here: